Grant Burge Wines
Born out of five generations of growers and an unrivalled devotion to the land, Grant Burge Wines are made for sharing.

Discover the essence of Grant Burge Wines at our Cellar Door, nestled in the stunning Barossa Valley, enjoy wines while taking in the impressive views. Join us in celebrating the art of winemaking and the beauty of the Barossa Valley with every sip.
Grant Burge Wines Chief Winemaker
Craig Stansborough
Craig Stansborough, an influential figure in Australia's wine industry for over three decades, has risen from a cellar hand to become Grant Burge Wines' Chief Winemaker. With his remarkable talent, unwavering passion, and strong leadership, Craig has crafted renowned wines such as Meshach, The Holy Trinity, Shadrach, and the acclaimed Filsell.

"Grant Burge Wines allows me to embrace my passion for winemaking and share the extraordinary flavors of the Barossa Valley with wine enthusiasts worldwide."
Grant Burge Wines Cellar Door Manager
Paul Gaster​
Paul brings a wealth of knowledge and expertise to his role, ensuring that every visitor to the winery enjoys a memorable and immersive experience, discovering the exquisite wines and rich heritage of the Barossa Valley.

"My favourite wine at the moment is Balthasar Shiraz. It embodies the soul of the Barossa Valley, delivering a bold and captivating flavour that lingers on the palate with its exceptional depth and complexity."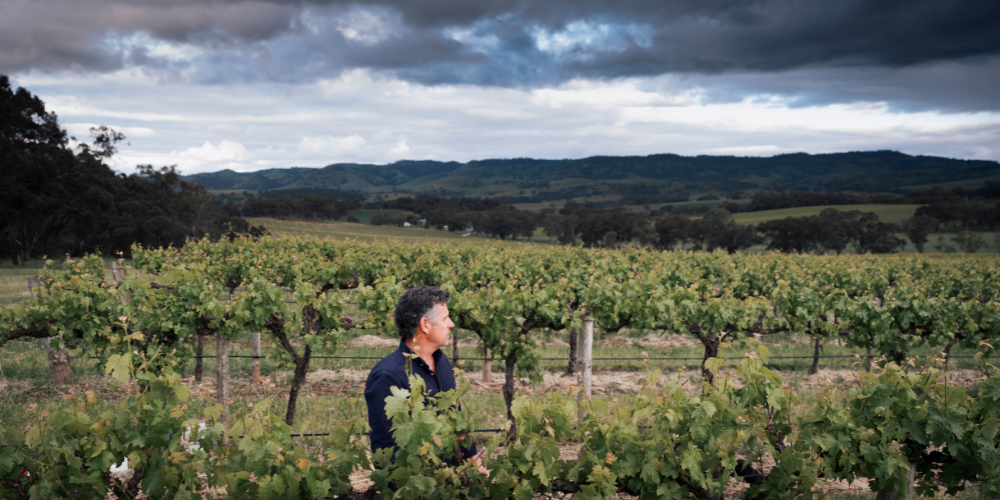 Grant Burge Wines
Brand History
The Burge family's Barossa Valley roots inspired five generations of passionate vignerons, and it was Meshach Burge, the eldest son, who ventured beyond the family business of viticulture into the realm of agriculture, yet his love for grape growing, winemaking, and sharing wines with loved ones remained steadfast.

In 1865, Meshach installed fermenting tanks in a shed, marking the birth of the Grant Burge brand, driven by his generosity and desire to create wines for friends and family.