Bay of Fires
Bay of Fires Pinot Noir 2021
${ product.price | currencyFromCents }
${ finalBottlePrice | currencyFromCents }
${ productLabel }

Sign Up for member price
${ finalCostPerCaseOrPackNonDiscounted | currencyFromCents } ${ finalCostPerCaseOrPack | currencyFromCents } ${ caseOrPackLabel } of ${ bottlesPerCase || bottlesPerPack }
${ currentVariantInCart.message }
region
Coal River Valley & Derwent Valley
Bay of Fires wines are made from small, high quality selections of fruit from across Tasmania's viticultural regions, celebrating the unique cool climate soils and premium vineyards. This wine is complex on the nose although elegant and supple on the palate.
TASTING NOTES



Bright, vibrant red in appearance. The perfume of this wine is very complex. Sweet, ripe strawberry fruit features with Chinese spice, star anise, cinnamon and plum blossom. Although elegant and supple, this wine show remarkable power and intensity and length on the palate. Framed by ripe, moderate tannin the graceful sweet strawberry fruit is complemented but not dominated by spice. The wine has a wonderful poise and balance with remarkable length of flavours as all great Pinot Noirs should.
FULL TASTING NOTES
Tasted & Trusted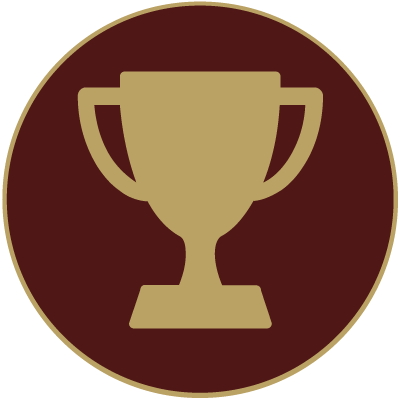 2023 National Wine Show of Australia
2021 Vintage
2022 Hobart Royal Wine Show
2021 Vintage
2023 National Wine Show of Australia
2021
2022 Sydney Royal Wine Show
2021
SERVING SUGGESTIONS
Make the most of your Wine
How to Serve
Best served between 14 - 15°C

Which Glass
A glass with an extremely wide bowl and tapered rim is the perfect Pinot Noir glass. This allows plenty of aeration, concentrates delicate aromas and showcases the bright, rich fruit.

Food Pairing
Pair with masterstock duck.

How to Cellar
In sound cellaring conditions this wine should develop well over the next 5-10 years.