Grant Burge
Grant Burge Filsell Limited Edition Shiraz 2021
${ product.price | currencyFromCents }
${ finalBottlePrice | currencyFromCents }
${ productLabel }

Sign Up for member price
${ finalCostPerCaseOrPackNonDiscounted | currencyFromCents } ${ finalCostPerCaseOrPack | currencyFromCents } ${ caseOrPackLabel } of ${ bottlesPerCase || bottlesPerPack }
${ currentVariantInCart.message }
In 1920, the Filsell Vineyard was planted and for the last 100 years produced some of Australia's premier and iconic Barossa Shiraz's. With only 6,000 bottles available, this once in a lifetime wine, has been produced to celebrate the centenary of these vines.

TASTING NOTES



Embark on a journey into the mesmerising allure of this extraordinary wine, boasting a profound, dark magenta hue and an enchanting aroma filled with notes of kirch, hazelnut, and nutmeg. With each sip, you'll be immersed in a symphony of velvety cherry chocolate fruit, complemented by well-refined tannins, and a harmonious fusion of damson plum, spice, chocolate, and espresso. The experience culminates in an unapologetically powerful and beautifully expressive sensation that lingers long after the last drop is savored. Indulge in the exquisite Filsell single vineyard wine, crafted from 100-year-old vines. With majestic structure and luxurious texture, this premium release commemorates the 100th Anniversary of the iconic Grant Burge Meshach Shiraz's vines. A true masterpiece destined for graceful aging.
FULL TASTING NOTES
Tasted & Trusted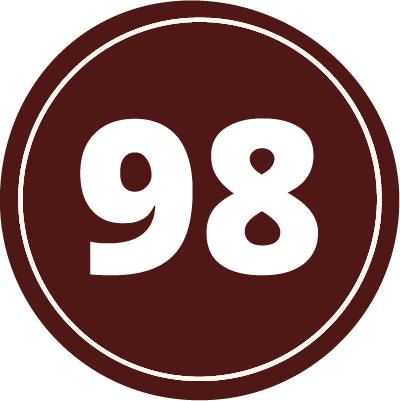 James Halliday (The Australian)
"This is a ravishingly beautiful wine, with a perfumed red and blue fruit bouquet promising a glorious palate that reflects all the decisions at every point along the way. It's a wine that airily floats across the journey from vine to glass."
2021 Vintage
Ray Jordan
"Its a pure essence of the Barossa...Leave it in the glass and see how all that richness and power gradually release"
2021 Vintage
Andrew Caillard (The Vintage Journal)
"Inky deep palate with plentiful dark plum, blackberry, praline flavours, fine bittersweet tannins and underlying roasted walnut notes. Finishes chocolaty with persistent fresh acidity"
2021 Vintage
Huon Hook
"A massive wine which needs several years and will be very long-lived"
2021 Vintage
SERVING SUGGESTIONS
Make the most of your Wine
How to Serve
Best served between 12-18°C

Which Glass
A standard red wine glass will suit

Food Pairing
Rib eye, portabello mushrooms with rocket and blue cheese pesto.

How to Cellar
Enjoy now or cellar for up to 10 years